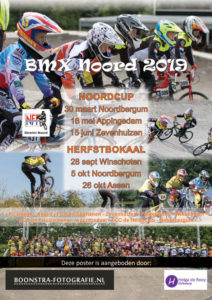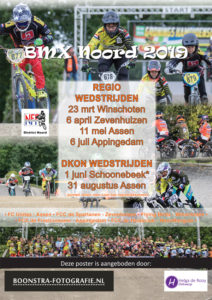 ---
Speciaal voor de nieuwelingen onder ons een korte beknopte uitleg over het verloop van een BMX wedstrijd. Tevens een uitleg over de NFF regiowedstrijd, Noordcup en Herfstbokalen. In de pdf's kun je lezen hoe die zoal in hun werk gaan.
Ik kan dit nog toelichten als dat gewenst is. Tijdens wedstrijden is er altijd hulp in de buurt als het even niet duidelijk is.
vriendelijke groet,
Stef Akkerman
Of onze trainingen doorgaan, check het stoplicht of volg ons op Facebook
Vragen, stel ze aan ons!